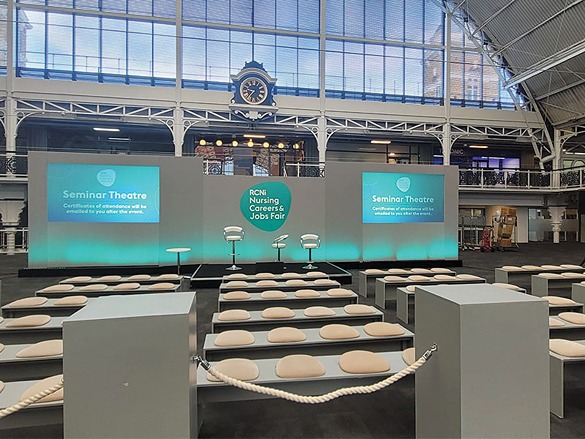 We understand that not all exhibitions are the same.  Different exhibition organisers have different product & service requirements. Therefore, please contact us to discuss your specific requirements in more detail. 
As an exhibition organiser, you can benefit from;
Dedicated account manager
We understand the importance of constant, effective communication in the lead up to an exhibition.  As the exhibition organiser, you will have a dedicated Eventex account manager who is your single point of contact.  In turn, your account manager will work closely with a dedicated Eventex salesperson who will be the main point of contact for your exhibitors.
A customised agreement for you
Once we have scoped out your requirements together, we will provide you with a bespoke agreement based on this.  We will provide you with a 'terms of agreement' document so that expectations relating to both you and ourselves are agreed and managed. Depending upon the size of your exhibition, this might include a free allowance for your organiser offices and feature areas, a rebate on the value of orders placed by your exhibitors, or a free set-up service, to give you just a few examples.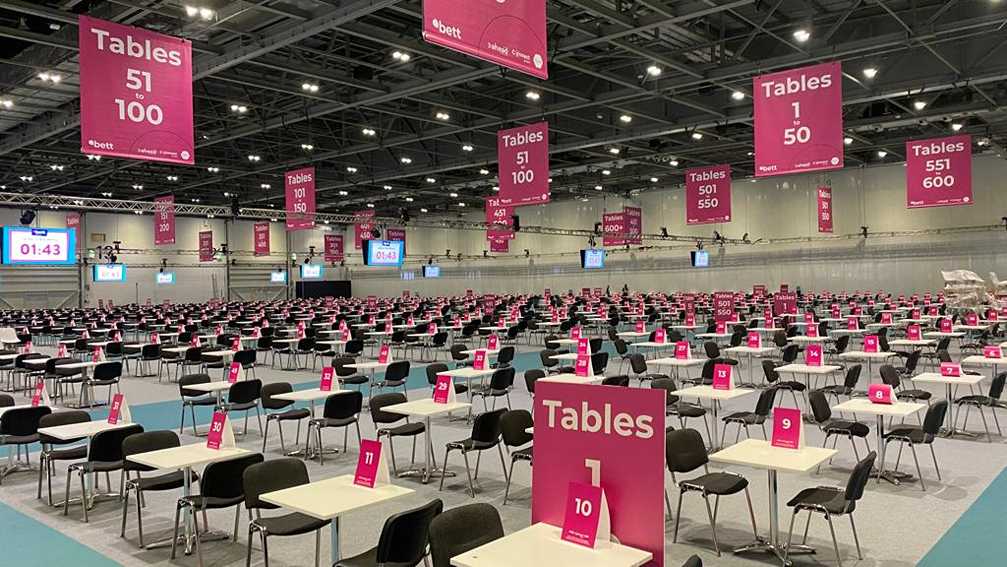 Furniture allowance for feature areas
If you, as exhibition organisers, need furniture for your own feature areas, then you can choose from our comprehensive product range.  This might be desks, chairs & cupboards for your temporary organiser offices, leather sofas for your sales lounge, bars, poseur tables and bar stools for your VIP hospitality lounge, seminar benches for your lecture theatre and demo areas or indoor picnic benches for your catering zones.  Almost anything and everything is possible. You might even qualify for a free allowance as part of your bespoke agreement!

Free delivery & collection
Assuming you need to order furniture for your own spaces, then all you pay is the price for the products.  We won't charge you any additional transport fees!
We are flexible in the way we work, so if you want us to provide you with packages for you to sell on to your exhibitors, then this is something we can partner on together.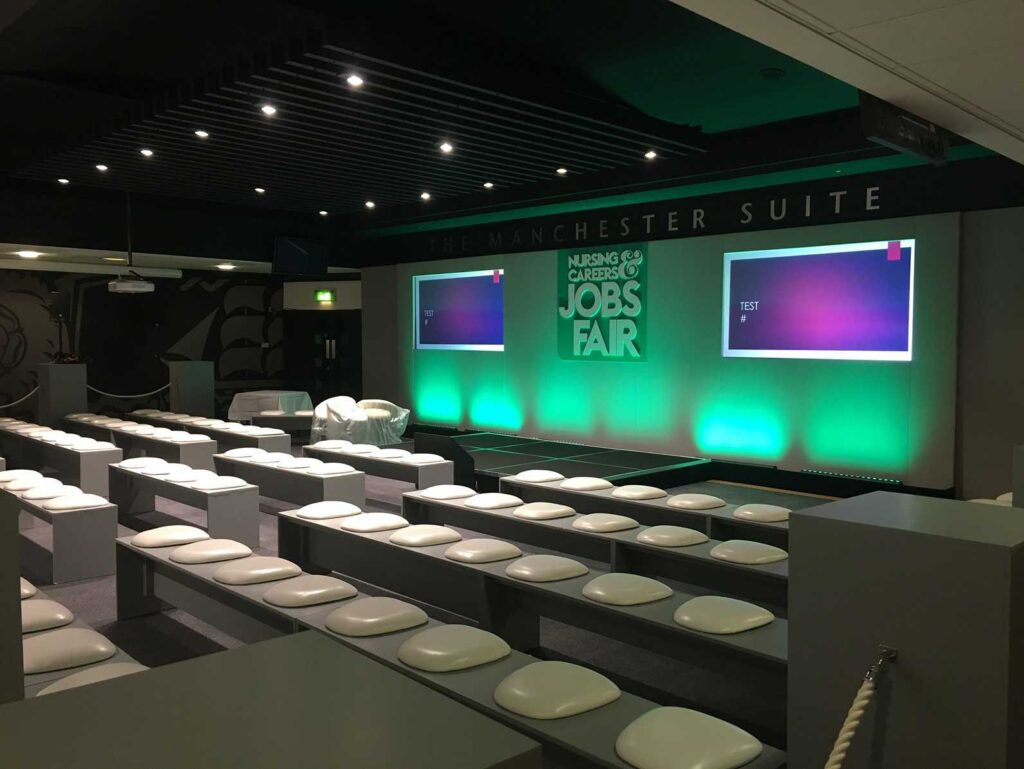 Not only can we supply your furniture at a specific time, on a specific date and to a specific location, but we can also provide you with a set-up service around your exhibition venue if it is part of your bespoke agreement. As exhibition organisers, this can save you time, money and effort!  Typically, our team delivers the furniture to your venue on the final build up day, and will deliver it around your venue according to your floor plan that you would provide to us in advance.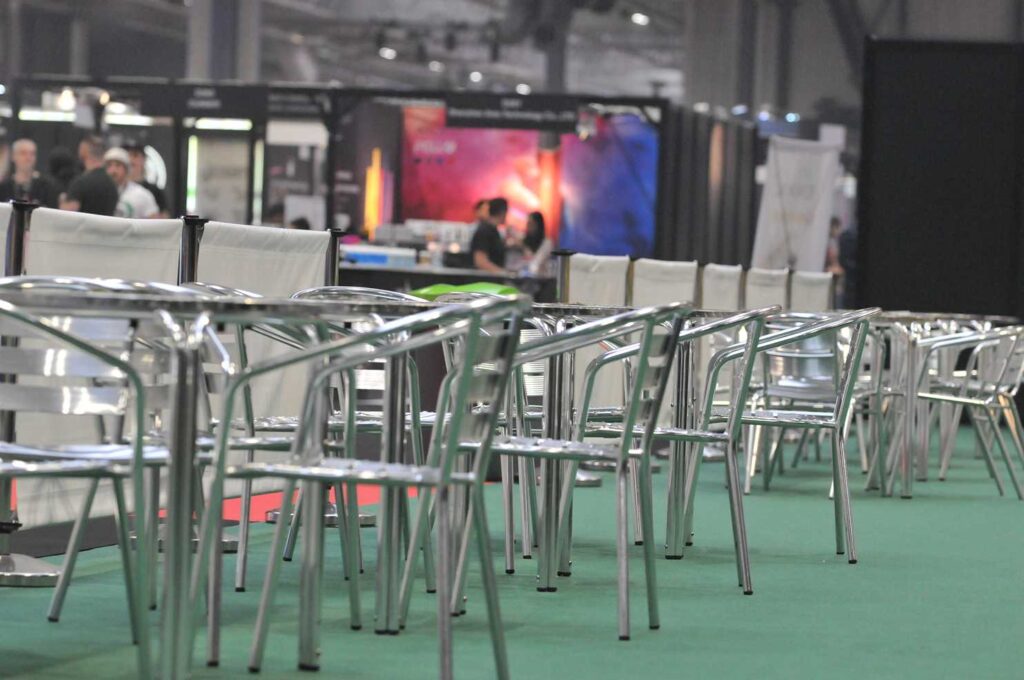 Your exhibitors will expect to be able to place furniture hire orders online, with their credit / debit card.  Our web portal and mobile app provide exactly this, and we will provide you with a weblink to include in your exhibitor manual or welcome pack, to highlight Eventex as the official furniture hire contractor, making it straightforward and hassle-free for all. We will process all incoming orders directly with your exhibitors, providing a seamless hire experience on your behalf. 
Depending upon the size of your exhibition and if it is part of our bespoke agreement, we are able to provide a service desk at your exhibition. This is a manned desk at the front of your exhibition venue, activated when your exhibitors start to arrive on the day before the start of your show and the early morning of your show. It is there to offer assistance to your exhibitors, including facilitating any last minute furniture orders.
Regular e-shots to your exhibitors
As the exhibition organiser, if you want to provide us with your exhibitor list in the lead up to your exhibition, we can e-shot special offers, promotions and reminders to your exhibitors, keeping them informed of the most popular furniture for your exhibition as well as what to expect service-wise at your show.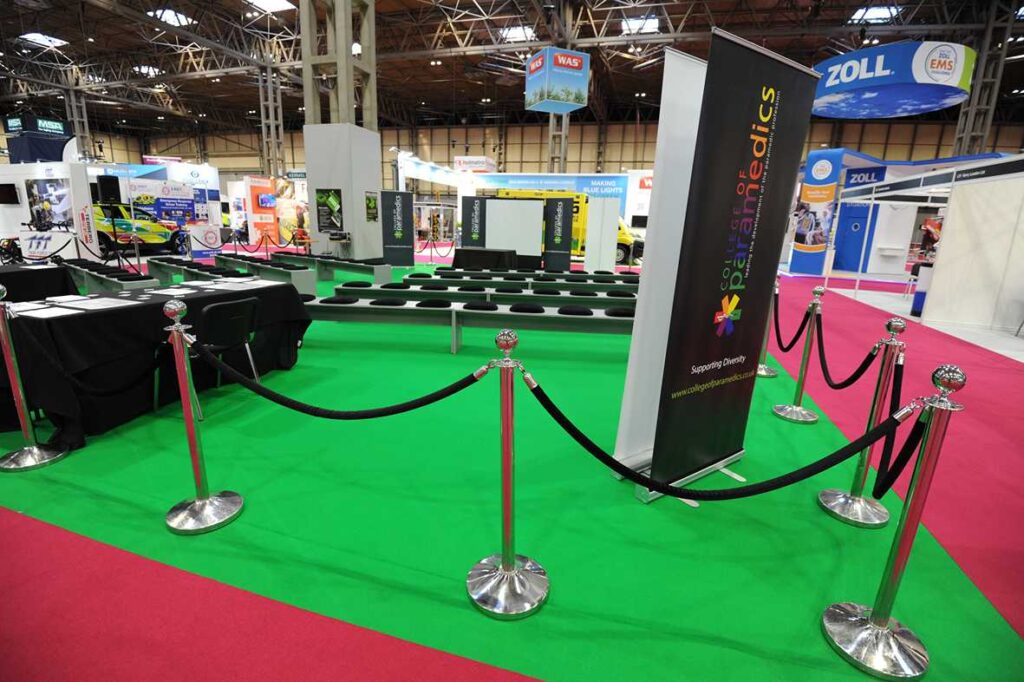 Additional on-site spares
The service desk will pull from an on-site stock of spares and, in the event of something breaking, then if it is not in the spares allocation, we can source from our nearest regional distribution hub.
Exhibitions Organisers FAQ